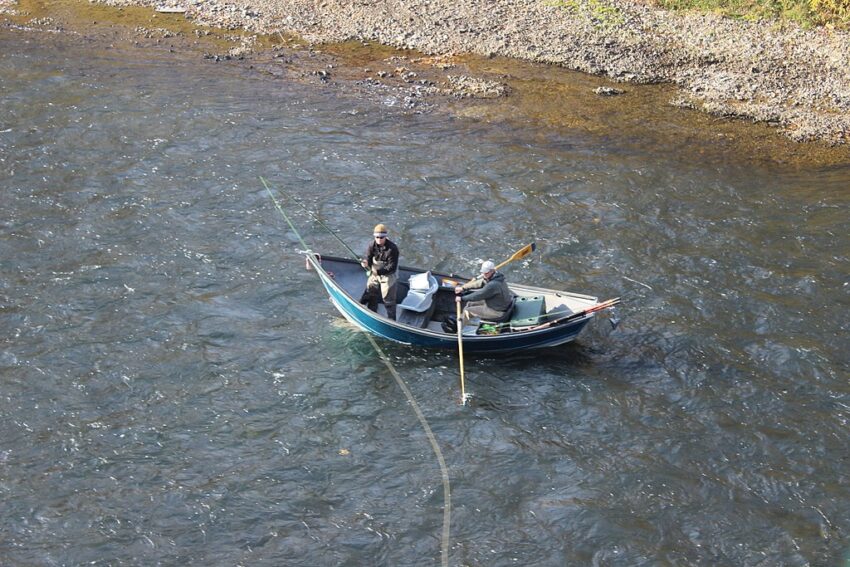 Hiring a Fly Fishing Guide & Being Guided
Hiring a Fly Fishing Guide & Being Guided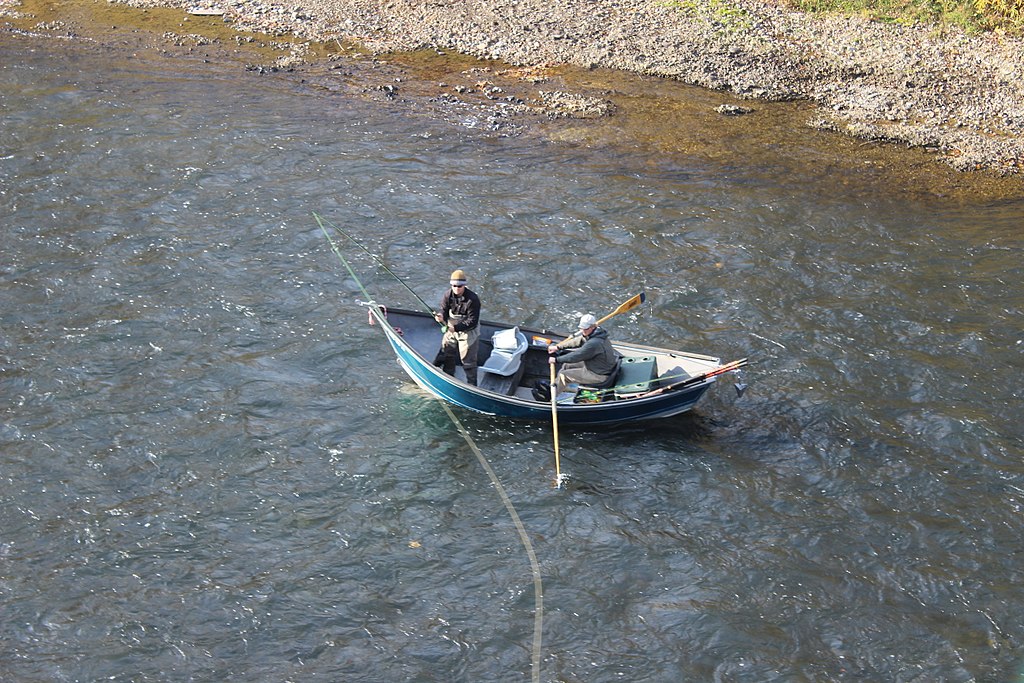 Why Hire a Fly Fishing Guide?
If you are a veteran fly fisher, in your own boat, on your 456th float trip on a home water stretch. A fly fishing guide may not be helpful. If you are fishing somewhere new, fishing in a new style, fishing for a new species or don't have unlimited time to plan (or be on) your trip, a guide will have much to offer. Here are some great reasons to hire fly fishing guides:
Local Knowledge – Simply put, a fly fishing guide takes you fishing. They know where to go, what time to start, what to bring, where to park, the shuttle driver's phone number, what patterns are working, where the fish may be holding and so many other things you would have to figure out otherwise. You spend your time fishing and not trying to figure out where and how to fish. They will also have some helpful local knowledge off the water. They may recommend lodging options, know who has the best coffee around and maybe where to get a burger and a beer at day's end.
Private or Limited Access – Often, a guide or outfitter will have access to private water. Not a guarantee of success, but certainly moves the odds in your favor and increases your chances you will have the river to yourself. They also will be likely to know where the "very public" water is and how to avoid it. They may have a private put-in or take-out on public water. They will certainly know where it is permissible to wade and where the private land owners do mind if you trespass.
The Right Gear – You may certainly bring all your own tackle but, if not, the guide will have you covered. Fly rods, reels, leaders, tippet, flies or an extra "this and that" in case you forgot something. They will also have the right gear and fly pattern for the water you are fishing and type of fishing you want to do. You should cover expectations before booking especially if you expect to be fully outfitted with waders and boots. If floating, the guide will deal with everything required to get the boat into and out of the water and get it down the river. Not having to deal with a boat before, during or after a trip is, by itself, worth the price of admission to me.
Make you Better – A fly fishing guide stands a really good chance of being able to teach you a few things. They are silently evaluating your strengths and weakness throughout the day and will serve up advice as readily as you are willing to take it. They may teach you a new knot or show you a new cast or mending technique. The guide will give you insight on the bug life, matching fly patterns and current stream situation that you may have never thought of before. A guide showed me how to properly handle and unhook a fish that has saved the lives of countless numbers of trout. Directly or indirectly, the guide will make you a better angler.
How to Hire a Fly Fishing Guide?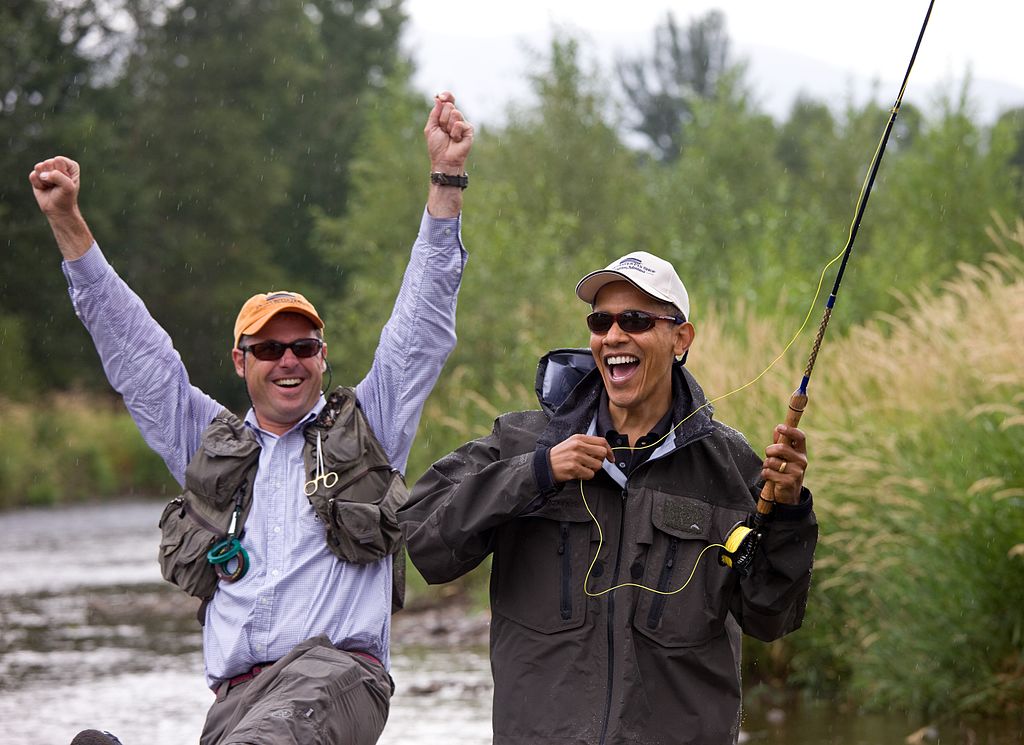 In my opinion, the best way to find a fly fishing guide is to contact fly shops in the area where you will be fishing. They often have several guides they book trips for and can handle the paperwork and payment processing. This is the time to be honest with the fly shop about your experience level, what you want out of the trip and if you have a preference on type of guide. For example, I prefer a guide who is laid back, has a sense of humor and isn't afraid to tell me what I am doing wrong. If you are a beginner, you will need a guide who is more patient and may be a better casting instructor. Here is how to start out correctly:
Be Honest – Tell them what you want to do. If would prefer to catch more but smaller fish or fewer but bigger fish. Tell them if you want to only dry fly fish. Let them know if you have never streamer fished but want to have someone show you how it is done. Also, don't over or under-state your abilities. If you are a beginner, let them know. It is also acceptable to state that you are a great caster and have years of experience. This should influence the guide assigned to your trip or even if the guide will take you out. Either way, you will get a chance to prove it within the first few minutes on the water so may as well tell the truth. This would be a good time to divulge any physical limitations or preferred activity level. You don't want to be surprised by a ten-mile hike if you expected to stay within sight of the truck all day.
Understand the Contract – A contract in this case can be a signed legal document or a handshake, depending on how you are hiring your guide. I have been on guided trips with no formal agreement in place and others where I felt like I needed my lawyer to review the paperwork. In either case, understand what is and is not included and expected and not expected:

Half-Day or Full-Day – most trips are booked by either stating a half or full day. Most will price these very close together so the full-day trip seems like a no-brainer. A half-day is usually around 4-5 hours and a full-day is usually around 8 hours. Some guides start the clock the minute they pick you up including drive time to and from the water. Others only count the time on the river. Some guides will be willing to go past the stated time if things are going well. This should be reflected in the tip at the end of the trip.
Liability – I am not giving legal advice here, simply stating you should actually read the agreement and understand what is and isn't covered before you start your trip. If you have no agreement and are paying cash, it is different than signing a contract.
What is Included? – Work out details of where you will meet and if the guide will be driving you to and from a location. Establish food and beverage arrangements. Some fly fishing guides will bring everything including a shore lunch. Some may have a cooler for what you want to bring. Also, ask about "fly fees". Most trips will include flies, some charge a fixed amount up front. If flies are included, and you end up losing two dozen during the trip, this should also be factored into the tip. Fly shops may offer fishing licenses but it will be up to you, in most cases, to purchase the required license for the trip.
Payments – Some shops require payment in full at the time of booking. Some will take a deposit to book and balance due at cutoff date for cancellation. A fly shop may have a payment portal on a website or take a card over the phone. An independent fly fishing guide may want cash in hand. Alternate payment methods (like Venmo) are showing up more often now as well. A tip should be paid in cash at the end of the trip directly to the guide.
Cancellations – Most fly shops and/or fly fishing guides have an allowance for cancellations. It is usually in the form of X% back if canceled by X date (or X number of days prior to the trip). By you booking a trip, you preclude the guide from booking another trip for that time frame. Keep this in mind and cancel as early as possible. Some guides may be able to work with you on keeping the trip whole and moving the date for no extra fee. Ask nicely.
A 50% deposit is required to book a guided Montana fly fishing trip. Deposits are refundable for any changes made prior to 30 days before your scheduled arrival date. After this date you are responsible for the entire amount of your trip regardless of the reason for cancellation. Credit card cancellations will be charged an additional 5% to cover our processing fees.

Slide Inn – Madison River Float Trip – Cancellation Policy
How to be Guided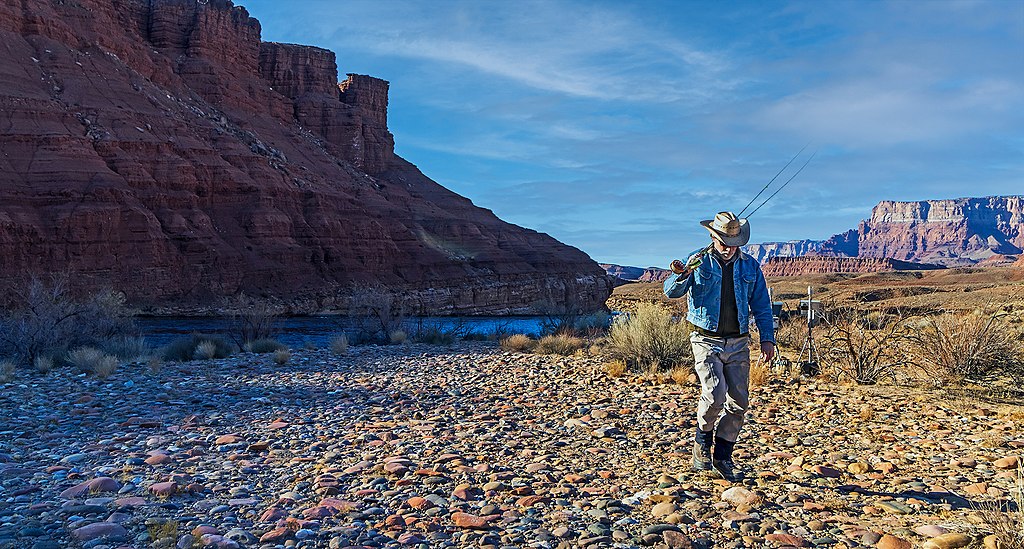 Knowing how to be guided will make a better trip for you, the guide and everyone else involved. Here are a few things that will go a long way to ensuring your trip is memorable for the right reasons:
Show up Early – Show up 15 minutes early and offer to help with whatever needs to be done to get things off to a good start.
Be Prepared – Even if you are on an all-included trip, you will need some essentials that the guide can't or shouldn't have to supply. Cover what you should bring with the guide and have it ready to go. All should fit in a small, waterproof bag. I like a lanyard clip to attach it to something even if stowed. Basics include:

Polarized Sunglasses (must be polarized)
Hat (optional but I can't fish without one)
Rain Jacket/Suit

Warmer Layer(s) (as season demands)
Sunscreen (even in winter)
Insect Repellant (as season demands)
Waders/Boots (if needed)
Proper Footwear (for in/around water)
Fishing license
ID
Phone (camera and emergency use)
Cash

Listen – Your fly fishing guide is taking responsibility for your safety in many ways. Even if things don't make perfect sense, listen to the guide and argue about it later. If they say, "stop fishing and sit down", do it. Also, if your guide points out things to try, places to cast and patterns to use, you should give it a shot. That is, after all, at least part of the reason you hired them in the first place.
Be Respectful – Your guide is a human being and will not respond well to being treated "like the help". A liberal application of the golden rule will go a long way. If someone you are with needs to be taken aside to get this part, it will pay off in the end if you do it early.
Don't get Shitfaced – A few reasons here specifically. If you are hammered, you can't fish well. If you pass out, you can't fish at all. You are on, in or near water. Someone has to deal with your drunk ass during and after the trip and you will probably remember how it went differently. Have a few but keep it cool.
Tip – Minimum 20% of the cost of the tip to the guide at the end of the trip in cash. For those that may have a problem justifying paying "extra", keep in mind that your guide starts the day well before you see them and ends well after you are gone to ensure all goes well. They must have all the gear in good shape, flies tied, cooler iced down, food prepped, gas in the vehicle and then clean it all up at the end of the day. Here are a few things that will increase that 20% amount:

Starting Early or Staying Late – getting a jump on the day or staying with a hatch
Kids on the Trip – If you have kids, enough said, if not, they are a pain in the ass
Food & Beverage – Smoked salmon and wine vs. cheese sandwich and water
Shore lunch – same as above really with extra effort into meal prep and cooking
More Tackle – bad day with losing lots of flies, breaking leaders, etc.
Road Time – extra long drive not counted "on the clock" for gas money
I have never once regretted hiring a fly fishing guide. I have often regretted not hiring one. Leave a comment below or contact me any time!