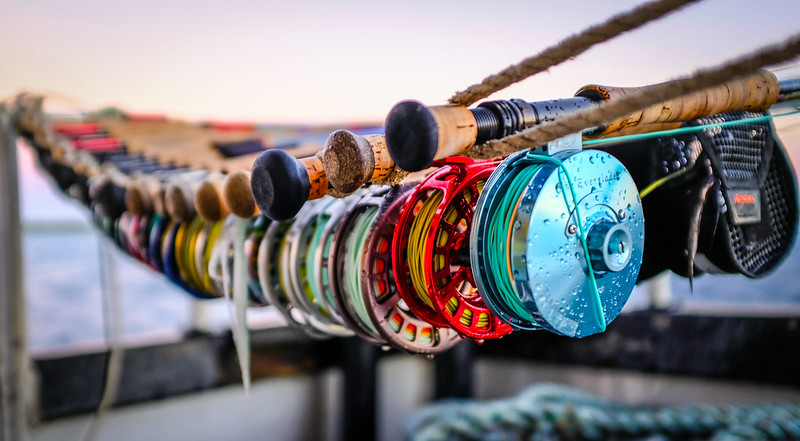 Your First Fly Rod. A Buyer's Guide
Your First Fly Rod. A Buyer's Guide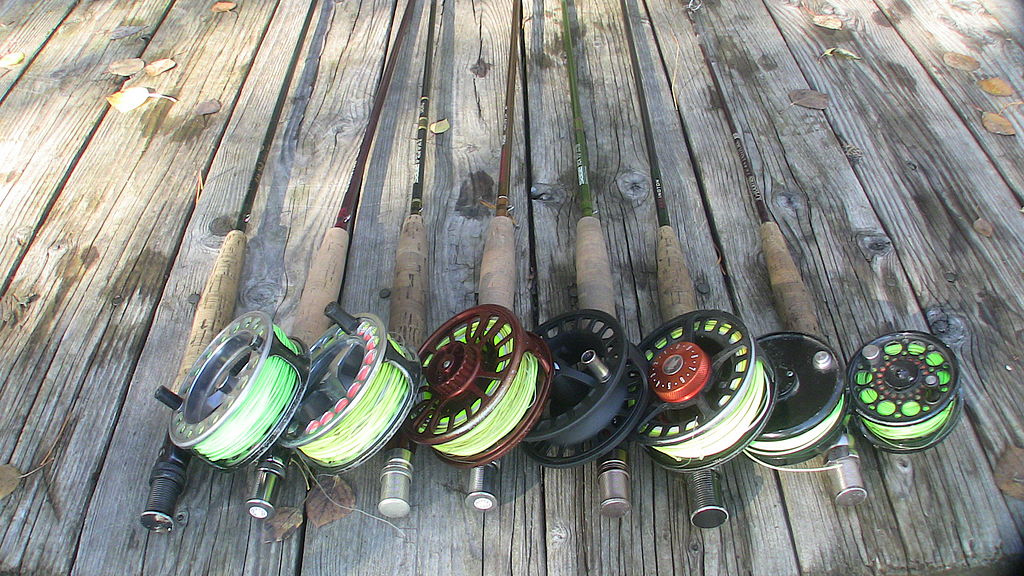 So you have dabbled in the fly fishing world enough to decide it is time to take the next step and get that first fly rod of your very own. This is a buyer's guide, but not the typical comparison of top models. This is a guide to finding it yourself. Most likely just like your first vehicle, your "first" fly rod should belong to someone else.
That first vehicle was suitable for your environment and you learned to drive close to home. An air-conditioned van for the family of five in the Florida suburbs. Maybe an old, but serviceable, 4×4 pickup for the farm folks in Idaho. A snowmobile in the Arctic circle for village members that are teaching new drivers how to best get around.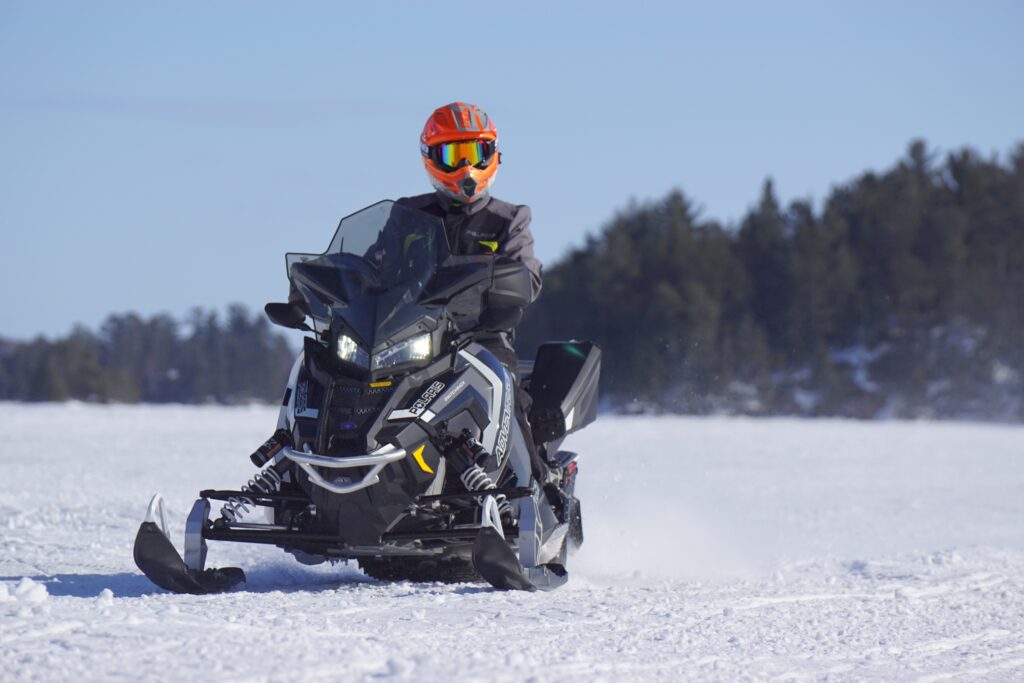 On the other hand, A snowmobile in Florida would be very impractical. No real chance you have a dealer in town. Even if you do buy one, you would have to take it to another geography to use it. No one in your circle has one or has a clue on how to maintain it. You are on your own.
To clearly connect the dots here, you are first figuring out how the vehicle works, then figuring out how to work it and putting it all together to determine your first purchase that you proudly own yourself. All in the company of others with previous experience in a suitable environment.
Just like vehicles, fly rods come in very different forms and work much better (and are more pleasurable to use) in some environments than others. A 14-foot, two-handed spey rod may be the perfect tool if you are trying to best the Chinook Salmon IFGA record on the Kenai River in Alaska but would be a horrible choice for a brush-choked, high elevation freestone mountain stream with tiny brook trout.
So What do you do to find your first fly rod?
Assuming you have little to no real casting experience, find someone who has a few fly rods that is willing to put up with your ass as you learn "how to drive". Here are some roads to travel:
Go fly fishing with a friend, family member, work associate or someone else who has some tackle and experience.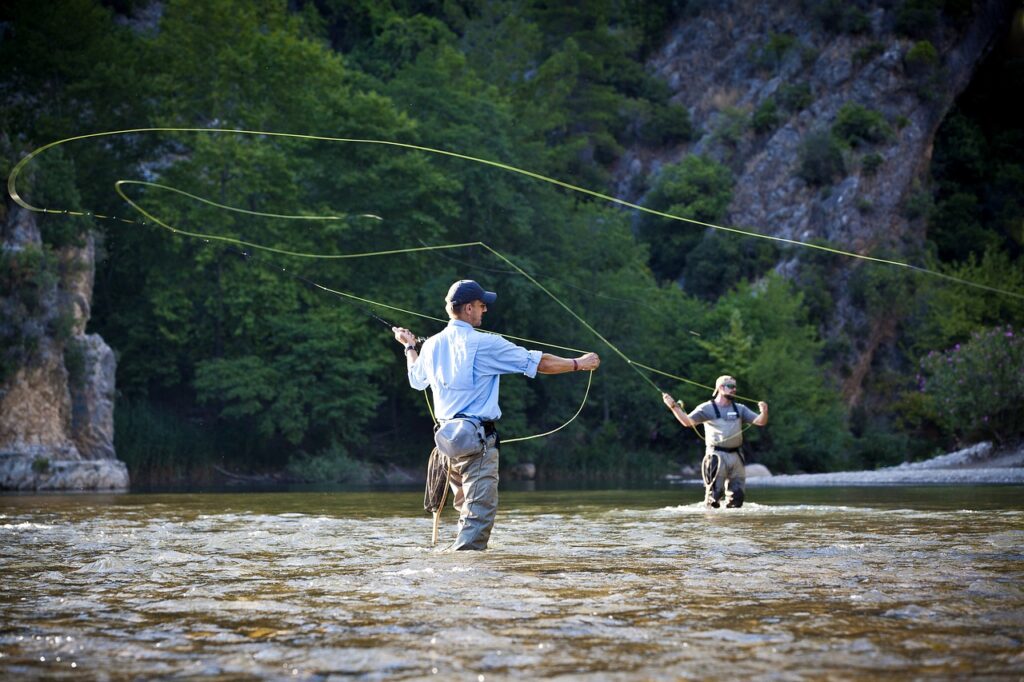 Honesty is the only policy to follow when making this request. Fessing up that you have no experience, but lots of desire, means they must be willing to start with you from the beginning. They are in for a day of answering questions, telling you things you don't know to ask and watching you make all the mistakes they have already made. Some of the nicest people you know simply won't be cut out for the job. This may be an exception to the truncation of the line from George Bernard Shaw, "those that can't do, teach". "Those that can do, may want to strangle you by the end of the day". Ask wisely.
Pay a visit to your local fly shop.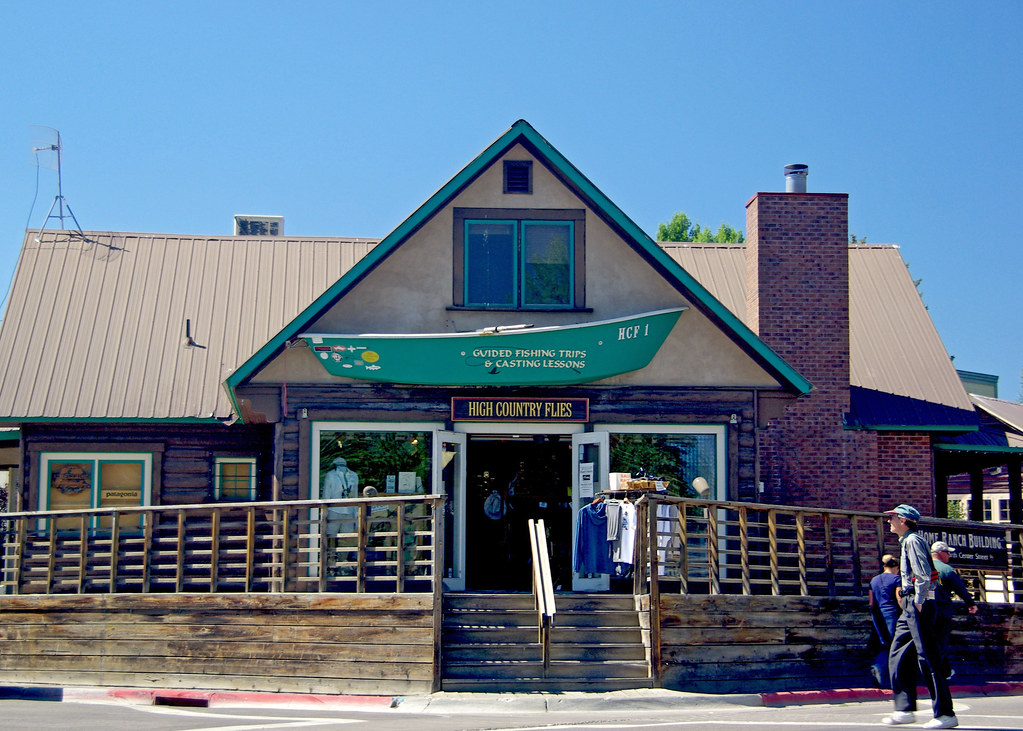 To stretch the vehicle analogy a bit, finding your fly shop is like finding your go-to mechanic. Fly shop folks are usually very knowledgeable, passionate about the sport and willing to take the time to help anyone at any level. There is the occasional grumpy guy who would rather be on the water than stuck in the shop, but who can blame him, right? I am on a first-name basis with my fly shop owner and support his local, small business when I can. Amazon will not give you a local fishing report and genuine customer service. Most fly shops are also a hub for local guides. The guides may be shop employees or simply on the owner's "list" and work for themselves.
Go fly fishing with a professional "friend".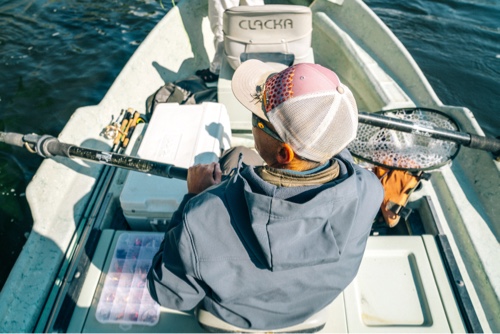 Hire one of those guys from the fly shop to take you on the water. I have never regretted spending the money to hire a guide. I have regretted the time wasted trying to figure it out instead of fishing. A side benefit of going with a guide is learning some local waters. So, in addition to leveling up your skills, you also get some insight on where to fish in general, and specifically, on the stream. Some ethics to consider here. Use this opportunity for a place to start if you have no idea where to fish. Your inept impact won't make much of a difference, but don't try to be the cool kid with the awesome new fishing spot you just have to tell everyone about. The same "honesty is the only policy" applies. Even professional guides may not be cut out for the rank beginner. They may not have the assortment of rods. They may not have the patience. If they are not, and are true pros, they should be able to connect you with someone else that is more suited for the task. If you hit a dead-end, ask if they can recommend somewhere you can take casting lessons.
Take fly casting lessons.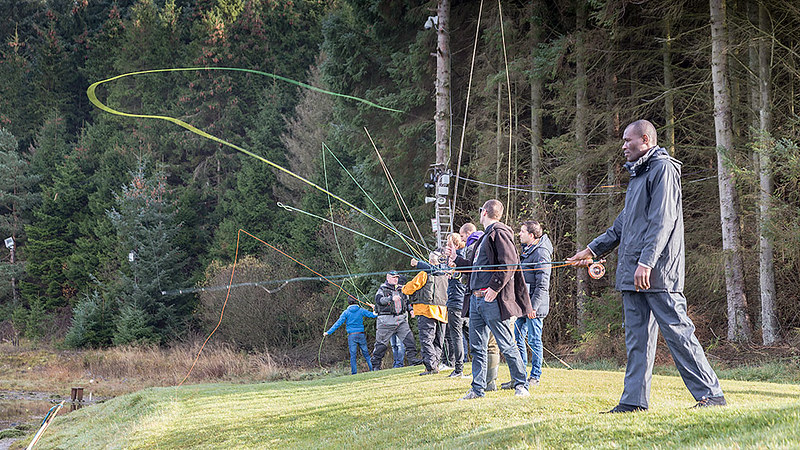 This may seem like the obvious first choice. To be clear, you will benefit from casting lessons. The best fly rod in the world cannot make up for poor casting. I recommend formal casting lessons for all beginners. However, in the context of helping you find your first fly rod, I rank it down the list for a few reasons:
Focus is on casting. You learn casting, often off the water. True use of fly rod includes hook-setting, mending, (hopefully) fish playing and other nuances that casting lessons may not get to. However, you do start off with some good basics that may prevent problems as you progress.
You are not the only one (usually) in the class. If you are in a group, you don't get the individual focus the other methods may provide.
One and done relationship. Unless you book on-going, private lessons with the instructor, this option does little to build a relationship. If you go with a friend, you now have that in common. Even if you go with a guide, you, at least, have someone who knows you if you want to continue to advance and book additional trips.
Sponsored tackle. Most casting courses are "brought to you by [insert rod company name]". This doesn't discount the quality of rod or instruction, just limits exposure to a line of rods from that manufacturer.
Canned instruction. With some exceptions I am sure, these courses tend to follow a script for teaching you to cast. The real world casting situations you will encounter with an experienced mentor will provide you with invaluable insight into lots of casting and fishing situations on your home water.
You have to give it back. You have a really good chance of being able to buy a rod and almost zero chance of being able to continue to use it on your own. You are not ready to commit to a purchase at this point. Your buddy or even local fly shop may let you get in a few more trips using their gear to help narrow things down.
More to Think About
So, you got a chance to get your hands on some rods and put them to use. You have an idea of general category of rod or maybe you have found "the one". Question. Do you still own your first vehicle? If you are of a certain age, probably not. However, there are some that will answer, "yes". Same for fly rods. I happen to still own my first rod and fish it often. Others trade rods like commodities and there is no harm there either. Here are some additional things to consider:
Your First Fly Rod – New or Used?
Many rods come with a lifetime warranty. Sounds great, right? Well, getting into the fine print will reveal this may not be what you think. The lifetime warranty typically specifies some version of "against manufacturer defects". These are usually discovered quickly and most require shipping the rod back to them for inspection and decision on what to do. The more typical breakage warranty involves the purchase of "insurance" in the form of $ per section and typically requires you to send the broken section in for exchange. Some warranties also require an original receipt and may only apply to the original owner. Here are examples from Sage, G.Loomis and Redington (no endorsement of any company is implied, this is simply warranty information for some known names in the industry).
I would not recommend buying a used rod from an unknown source (like eBay or Craigslist). A decent rod is an investment and you have no idea what the rod's life has been like. Even if it appears okay in the pics, improper storage or mindless assembly and breakdown may have developed microscopic fractures in the ferrules that may show up later as a broken rod and you may be out of luck on getting it covered.
However, if you have a rod in hand from a reliable source (like your new fishing buddy) and they are willing to part with it. Make them a fair offer with the knowledge that most fly rods hold value pretty well so a "great deal" may be more than what you want to pay but still fair.
Rod Construction
The strongest, most reliable rod would be one piece. This would also be the most impractical. Fly rods typically range from 2-7 sections (pieces). The fewer the sections, the longer the rod storage tube. 7-piece rods are typically designated as "travel rods" and preferred by backpackers. 2-piece rods are more reliable but more difficult to travel with. A 4-piece rod seems to hit the sweet spot and allows for carry-on airline travel (check rules and regulations before trying to carry on your fly rod). Note, if you are confused by seeing pictures of 4-piece rods displaying 5 pieces in the photo, some manufacturers ship rods with two tip sections. This is the one most often broken sections and it is really nice to have a spare in your rod tube. Consider this in your decision-making.
Combos or Kits
We have talked only about rods to this point but you will need a reel, backing and fly line as well. As tempting as it may be, avoid buying a combo or kit with all the above bundled together for a single price. Rod manufacturers often do not make reels and fly lines. They rely on third parties and buy in bulk from various manufacturers to keep their, and your cost down. The quality of the reel, backing and fly line may not match that of the rod. Rely on your contacts to recommend a reel, backing and line. Most fly shops will be happy to help you find the right equipment and get it all put together correctly.
Avoid Big Box Retailers for Your First Fly Rod (and then all to follow)
Minimum Advertised Pricing (MAP) policies dictate much of retail today and fly rods are no exception. This simply means you are likely to pay the same price regardless of where you purchase the product (including the manufacturer's website). There are exceptions and deals and discounts in other forms may come into play. Search for yourself. (Not an endorsement or recommendation, simply for comparison) At the time of this writing, Sage Foundation fly rod is $425 at Bass Pro, Cabela's, Amazon and every small fly shop online. However, buying from a local fly shop helps ensure you are handed a rod free of defects, they can get it set up properly for you (if you ask nicely or pay a small fee) and they often have a direct relationship with the supplier so they can "get things done" if there is a problem. In addition to supporting a local business, you have the opportunity to start a relationship with someone with more area knowledge of waters, patterns, guides and equipment than Jeff Bezos.
Join the conversation below and leave a comment. You may also contact me.